Striking the Correct Balance
When it comes to Merinos it is a matter of striking the correct Balance.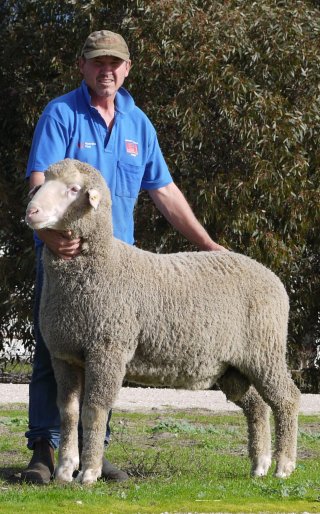 The Ridgway Advance genetics will bring this to your flock, with their dual purpose attributes capable of adapting in all conditions.
The Ridgway Advance Stud has created a Poll Merino that breeds predictability and of an even type.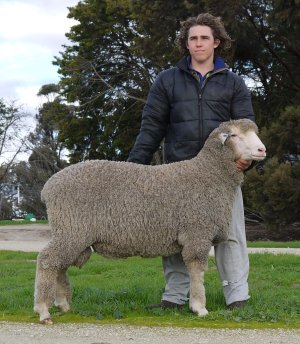 The Advance sheep are well-known for their ability to reproduce at very high rates with their distictive carcase conformation rewarding commercial clients with their bottom -line.This is highlighted in several SA & Victoria's renowned ewe sales acheiving outstanding prices.
read more
RA B003 (pictured) Information click here
David, Karen & Devon Ridgway would like to Thank all buyers & underbidders who braved the blustery cold wintery conditions on Wednesday the 10th to support our annual on-property ram Sale. A sold result. Report news page.
Click here to view On-Property Ram Sale Catalogue
Stock Enquires Always Welcome
Please email - ridgwayadvance@activ8.net.au or phone 08 8754 2028 / 0409 408 263
World Merino In-sight Adelaide ; Monday September the 5th.
Ridgway Advance offerred & sold the largest team at the Classings Classic Ram Sale to a top of $14,000 & averaged $5667

Bill Walker Merino Breeding Advisory "I have no doubt this is the best team David, Karen and Devon have ever fielded at any Classic sale" click here to view
Sale Report click here