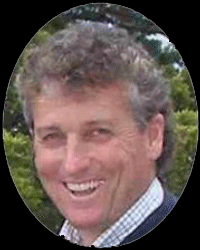 With every inspection of Advance rams and ewes it is now obviously apparent as to what sets this stud apart from any rival.

Silky, free, soft pliable skins which are capable of producing unparalleled staple length and density providing maximum production. All this in combination with large, plain bodies ensures a carcass that is plain breeched to tackle today's, often confusing mulesing issues.

The obvious evolution with each year's sale teams, on top of previous year's outstanding successes, is recognised by the increasing depth of the top end animals. These new era rams, bred with little waste, makes it now easy to fill up On Property and Classings Classic Sale pens with exciting animals to influence Stud and commercial flocks nationwide.

By reducing the spread of genetic influence over the last few years and now centering on a genuine frame/fibre genotype, it's hard not to recommend this aggressive-approach stud, eager to produce the ideal animal for an ever demanding, intelligent client.
Bill Walker, Merino Breeding Classer & Consultant, Classings Ltd.
---

It's another year on for the Advance with this year's inspection and cataloguing the best I have witnessed ever in the South East in my classing career!

One ram after the other down the classing race suitable for any sale they choose as well as their own On-Property is a testament to new era breeding tactics made so famous by this leading edge concern.

Advance is the choice of stud, full of staple length & softness with bold crimp loaded with easy care production, for those flocks in need of skin busting genetics or those needing to maintain top end breeding strategies.
I recommend Ridgway Advance genetics with utmost pride." - Bill Walker
---

Ridgway Advance since it's conception has enjoyed tremendous success, formed a strong clientel & run a spectacular on property auction.
Right from the beginning the passion, ability & background 'training ' of both David & Karen was evident. They grasp the SRS concept of soft supple skins, free growing positive testing wool on a good meaty carcase.

A very strong theme of the Stud is to have structurally sound sheep. David is a strong supporter of the balance & soundness of his sheep, good strong bone & sound feet. Every Stud Ram to be used in the Stud is assessed with the idea of 'What he can do for the Stud & move the Stud forward".

The uptake of Ridgway Advance Genetics from a wide range of growers has come about in a fairly short time. More & More Victorian, NSW, Broken Hill & local producers are joining in to take advantage of the Plain skin, free growing style of sheep. The continued Mulsing debate has created a lot of interest. The trick is not to lose production & I think Ridgway Advance is on the right track.

I was involved as auctioneer & sole sale agent at Ridgway Advance since its inception (until retiring in 2014) & can strongly recommend the Stud to you. If you are looking for a direction, good backup & good people to deal with then Ridgway Advance is your Stud.

Malcolm Scroop, Stud Stock Manager, /Auctioneer, SA Landmark (retired Dec 2014)