Breeding

SIRES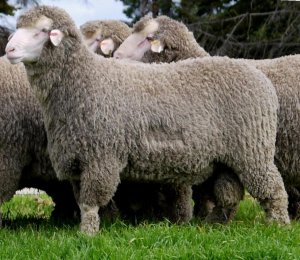 Pedigree on both sides gives confidence in ensuring quality progeny.
Ridgway Advance are very diligent when it comes to their breeding programs &
have always used line breeding considering both Sire & Dam genetics,
measured all aspects of the animal and used large AI & ET programs.
contact David (08 8754 2028) to discuss your breeding requirements
'Ridgway Advance Genetics' Performing'
RA 90 Sire RA 202 'Carries double copy of the poll gene 'PP'
'Possesses a distinctive proud presents.' A Ram that likes to look over his mob. An extremely correct Sire with good production of both wool & meat. David believes this Sire to have the complete package. Outstanding figures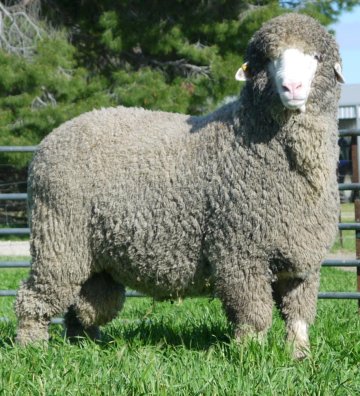 & great pedigree. He definently will leave his mark whereever he go's. Being used extensively in this years mating program.
18.1 micron, 2.4 S.D, 13.3 C.V. 100 % comfort factor
Sire RA 202 STUD RESERVE 2015
'Generations of ET Breeding' Displays exquisite purity.
Massive strong head which comes through with all his progeny.
Large stretchy frame with good production of ultra white stylish fibre.
18.5 micron, 2.9 S.D., 15.9 C.V. 100% comfortfactor
---
RA 080 STUD RESERVE 2014 (Spring Drop)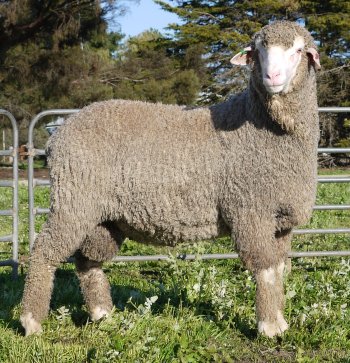 Always stood out from an early age showing enormous potential.
Structurally correct and a distinctive proud appearance accompanied with unique lustrous fibre.
R 080 carries the double poll gene 'PP' and so does his sire RA 532.
This Sire is extensively used 
in the Ridgway Advance Poll stud.

17.9 micron, 2.6 SD, 14.4 CV & 99.6 comfort factor.
Looks impressive even in his working clothes.
Sons were sold in'16 sale teams to a top of $14,000.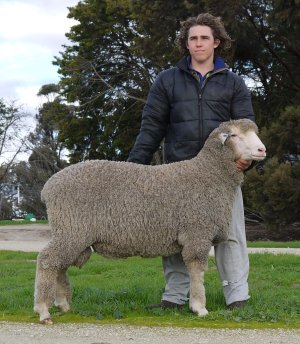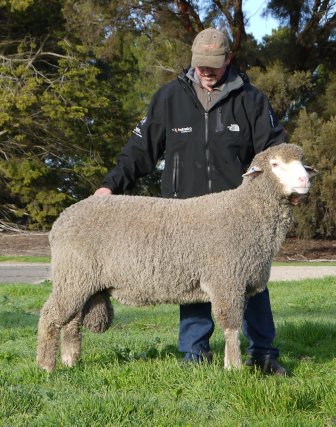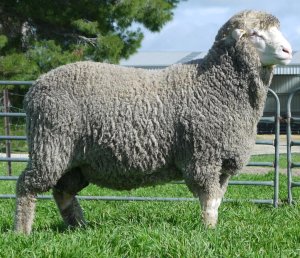 'He passes on skins of perfect density and lustre reflected in a fibre traditional studs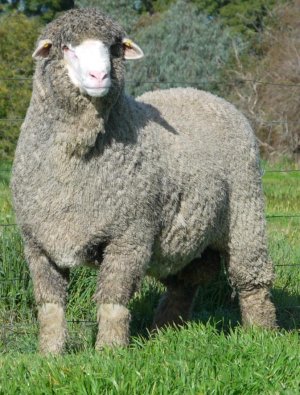 can only dream of' said Bill Walker.
RA 080 featured well again for this year's sale teams.
---
RA 082 STUD RESERVE 2014 ET Bred "PP' (double Poll Gene) Sire L858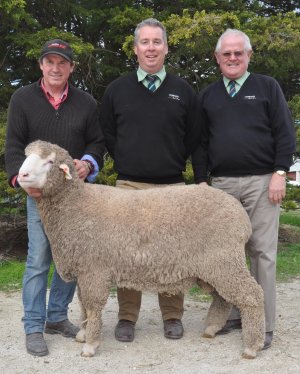 Dam was RA 39 (top ET ewe deep heavy bodied square sheep with tremendous width).
Sire carries a distinctively white bright long fibre on a early maturing, carcase sheep.
His ET brother was the top price ram at our 2014 On-Property ram Sale - $ 6,800.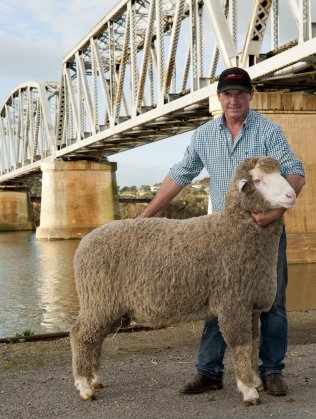 Progeny in 2016
Progeny in '17 exceptional.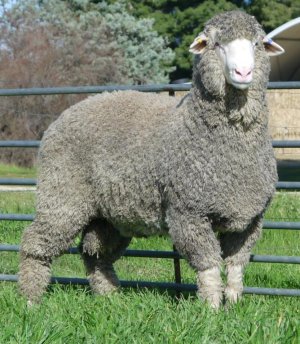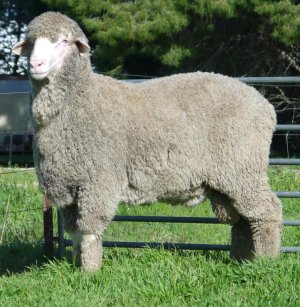 ---
RA B001 Spring Drop Set/Oct 2016 Sire RA082.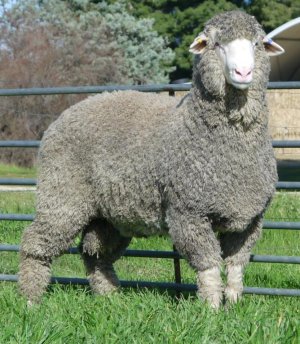 A extrememy long bodied ram who extends his neck vertically. Has good width across his chest & rump. Grows a rich lustrous fibre of the highest quality.
18.2 micron 2.2 SD 14.8 CV 99.8 %comfortfactor
---
RA 022 June Drop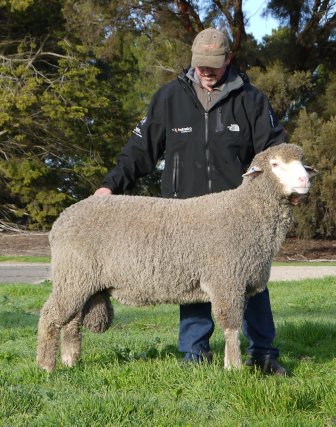 Sire RA 080 - Dam Special Carcass ET RA ewe
Wool tests – 18.5, SD 2.5., CV 13.5, CF 99.9 Curv. 47, S.Fine 17.0
EMD 43 9.5 fat & 105 kg (july)
Carries a Double copy of the Poll Gene 'PP'
Has the Balance of a Top Stud Sire. Ticks all the boxes
Sold for $13,000 to Coreena Stud, Qld & used as an ram lamb & an AI sire within the Stud
Read more click here 16' classic team
---
RA Y 100 Sire RA 082 May/June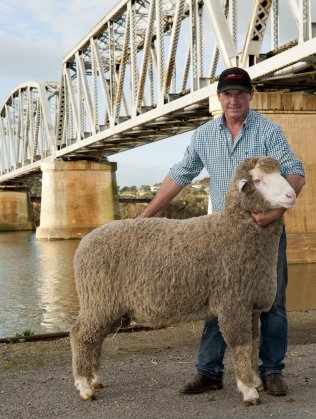 ' Very Striking Ram with Perfect Conformation '
18.4 micron, 2.6 S.D, 14.1 CV & 99.8 % Comfort Factor
Carries Double Copy of the Poll Gene 'PP'
Sold for $12,000 & used as a ram Lamb & an AI sire within the Stud
---
RA B003 June Drop ET Bred
Sire RA080 Carries Double Poll Gene 'PP'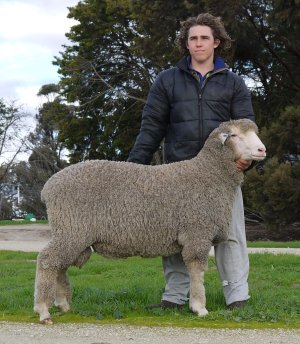 Great Shape. correct structure with substantial meat traits complimented with white deep crimped long well aligned fibres.
Used in 2016 AI program sold for $14,000 in 2016