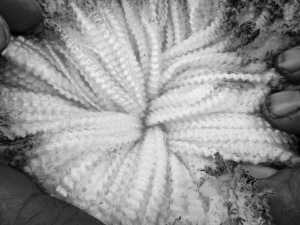 Ridgway Advance Genetic's Profitable

Clients Acheiving fantastic wool prices at Auction $1621c
Selling surplus sheep for good returns
Clients winning the Elders wool clip of the month for August 2016.
Plus the 'Supreme Clip of the Year - 16/17'.
Elders commented on the 'stylish bright wool.'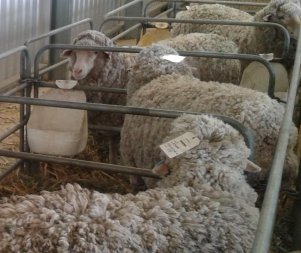 Clients winning champion 2 tooth commercial ewe
& Fleece Competitions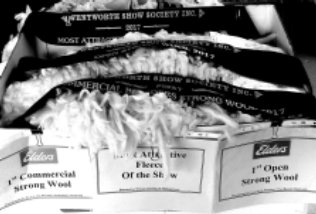 Bordertown Ewe Sale : 2016
Ridgway Advance Blood Top Price for July Drop 2015 Young Ewes at $234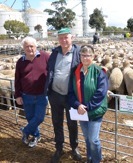 The first pen offered at the Bordertown ewe sale made the sale's highest price.
The Ridgway Advance-bloods sold to Peter Kealy, WH Kealy & Sons, Edenhope, Vic.
"I've been buying these ewes for the past six years, and had very good results with them," he said. "I'm happy to come back to buy, because I know what I'm getting when I buy them."

Lameroo Ewe Sale : Ridgway Advance Blood Top Price :
The $292 Lameroo record ewes sold by Glen & Tracy Farr pipped the previous high of $272 set in 2011 by cousin David, Ridgway Advance blood.

The 150 September shorn Ridgway Advance blood ewes were offered by loxton couple & were knocked down to Thomas DeGaris & Clarkson Penola.
Glen & Tracy Farr - April/May Drop 2015 Young ewes $292
The second highest price pen of the sale came from DK & DM Farr, Loxton with 168 Ridgway Advance blood young ewes selling for $280 also to TDC Penola.
David, Dianne & Brent Farr acheived the second top price for April/May drop young ewes at $280


Nhill Ewe Sale on Thursday the 20th October 2016 Ridgway Advance blood Topped the sale.


EHF and JE Ridgway, 210 merino ewes, July-August 2015-drop; Ridgway Advance blood that sold for $220.
Also acheived outstanding wool prices - 1612c