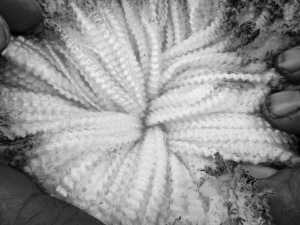 Ridgway Advance Genetic's Profitable
The stud's sheep are well-known for their ability to reproduce at very high rates and with their distinctive carcass conformation, the Ridgway Advance genetics are rewarding commercial clients with their bottom line.
This is highlighted in several South Australia & Victorian renowned ewe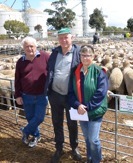 sales, wool auctions and lambs processed over hooks that have continually acheived outstanding results.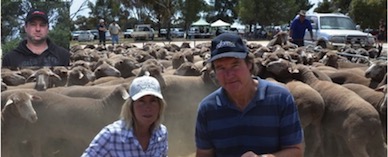 Congratulations to long term Ridgway Advance clients, David, Dianne & Brent Farr.
201 Young ewes, at the Lameroo off-shears sale Friday 10th October 2019, selling for $304

Long time commercial clients constantly produce all that's needed in meeting fibre & meat premiums
On-hook judging of the 2019 Mundulla merino Lamb Competition, Roger & Sue Groocock, blitzed the Merino export class with their Ridgway Advance-bloods.
Clients winning the Elders wool clip of the month for August 2018 & 2016.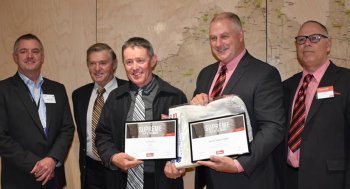 Plus the 'Supreme Clip of the Year - 16/17'.
Elders commented on the 'stylish bright wool.'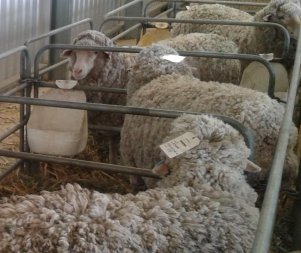 Clients winning champion 2 tooth commercial ewe
& Fleece Competitions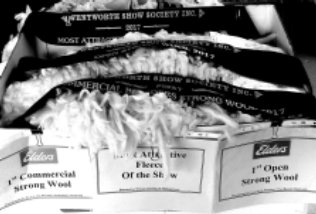 Long term client - Shinglehut Brand receiving certificate from Landmark "Highest Price Certificate" 3 times.


Zachers' flock, based on genetics from Ridgway Advance, winning 2019 hogget fleece, at Karoonda farm fair, praised for its good length & density.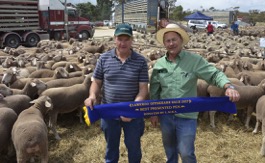 Lameroo ewe sale 2017 : It was a stellar day for David, Dianne and Brent Farr, Pyap West, receiving the blue ribbon for best presented pen for the fourth time. The pen of 152 Ridgway Advance-bloods sold for $260 to Thomas DeGaris & Clarkson.
BEST-PRESENTED: With the best presented ribbon were David Farr, Pyap West, and Landmark's Curly Golding.

Read More; The Important Ingredient-Ewes.