RIDGWAY ADVANCE
Predictable, Uniform and Most Importantly Profitable.
BORDERTOWN, SA

RIDGWAY ADVANCE are renowned for their large framed, plain body sheep with soft handling white wools together with high fertility making
them the ideal package for any sheep producing enterprise.
By the stud fine-tuning both the meat and wool components within the flock, enables clients to breed sheep that compete well in both markets.



Annual On-Property Ram Sale
Wednesday 10th August 2016
4363 Emu Flat Rd.,
Senior Bordertown S.A.
Stock Enquires
Landmark Bordertown 0408 838 292
David 08 8754 2028 /0409 408 263
MN3-V & Brucellosis Accredited


David, Karen & Devon Ridgway, at Bordertown in the South-East of South Australia, strongly believe in the merino breed & it's capabilities.
The ADVANCE sheep portray a Genuine ' BALANCE' in there PRODUCTION and PERFORMANCE, focusing on both Wool & Meat qualities
with high reproduction results.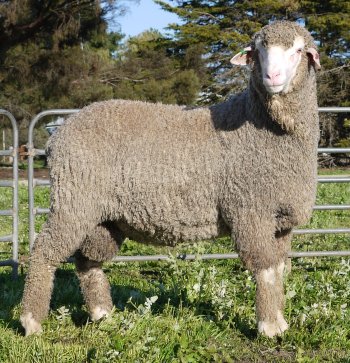 R 080 (Will)pic right Structurally correct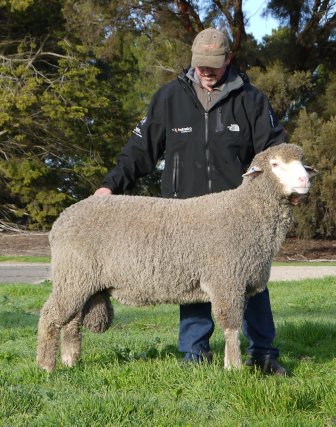 and a distinctive proud appearance accompanied with unique lustrous fibre.
Carries the double poll gene
and so does his sire
Stud Reserve ' Progeny impressive'

Progeny - RA R022 pic left:
Sire RA 080 - Dam ET RA ewe
Wool tests – 18.5, SD 2.5., CV 13.5
Comfort Factor 99.9 curvature 47,
Spinning Fineness 17.0